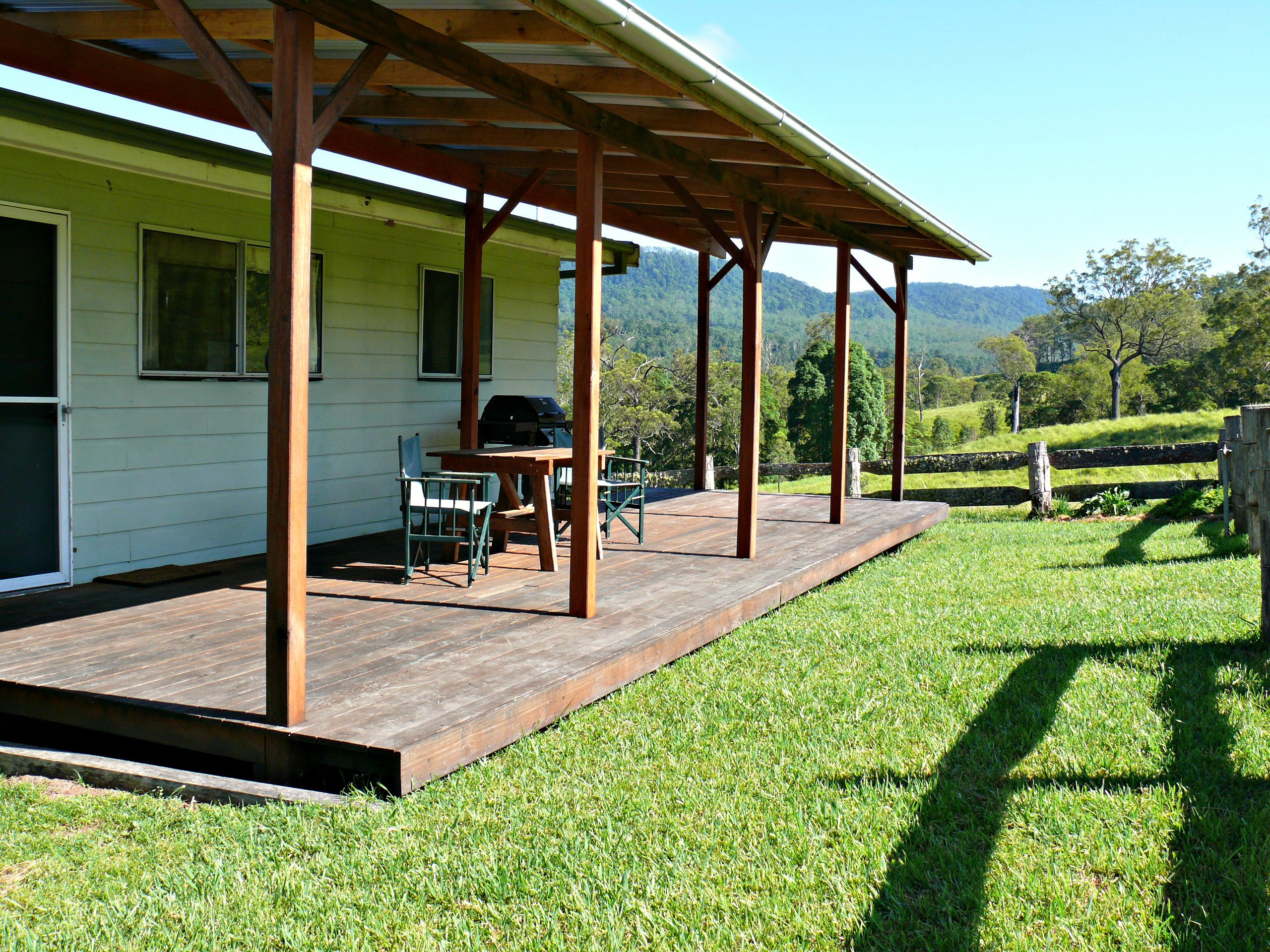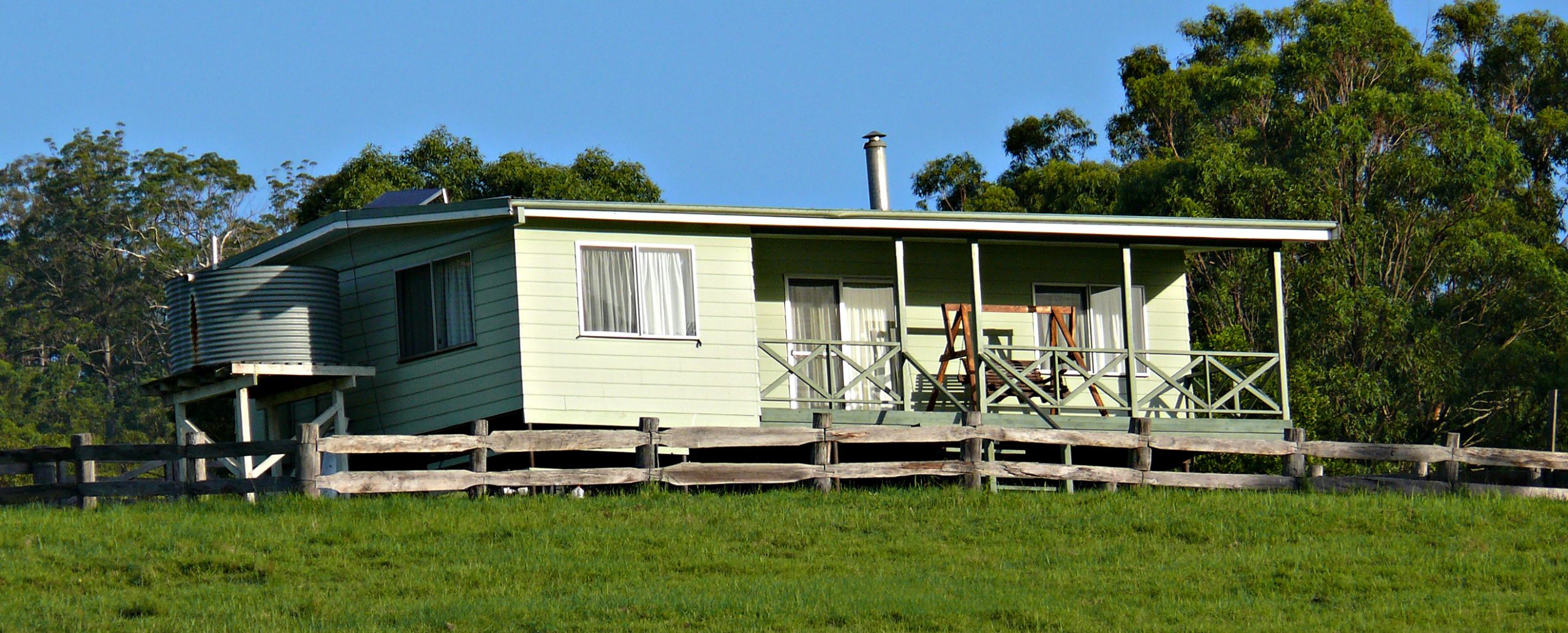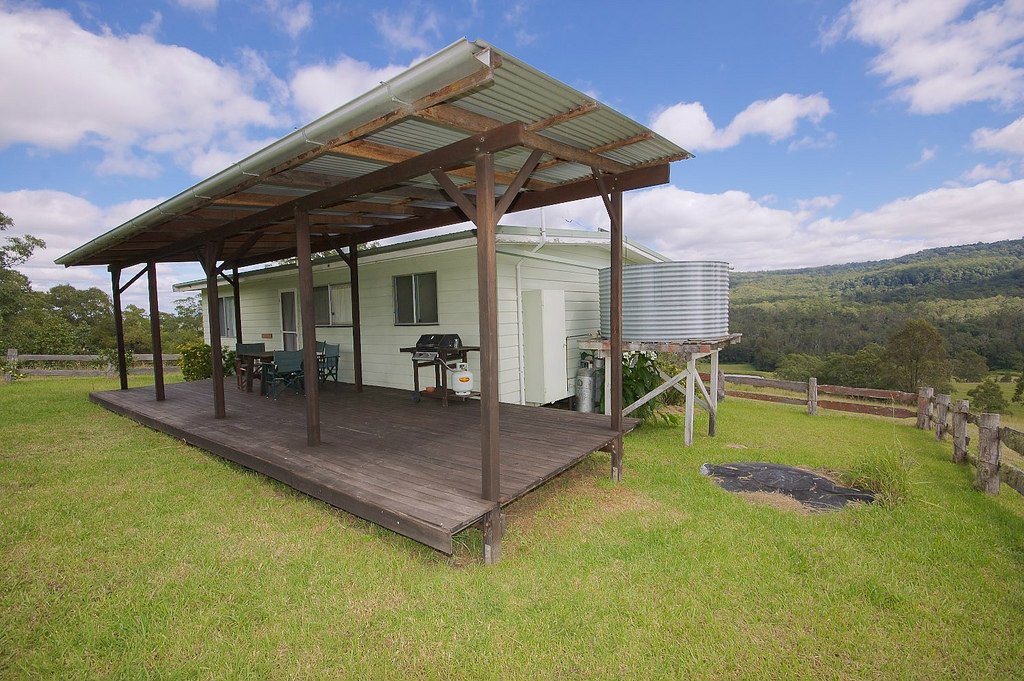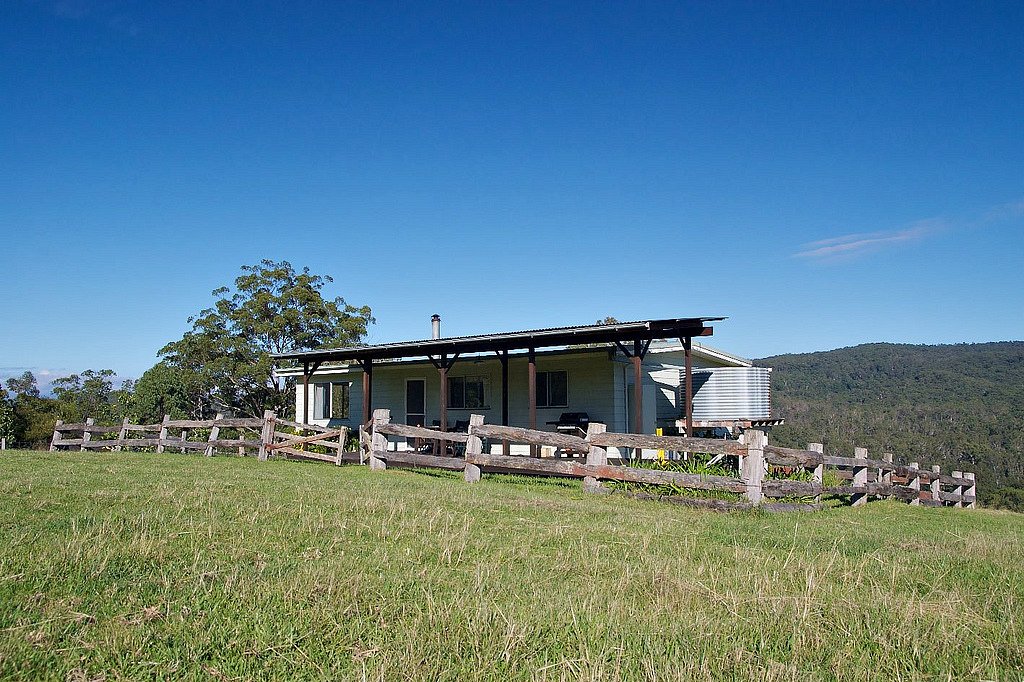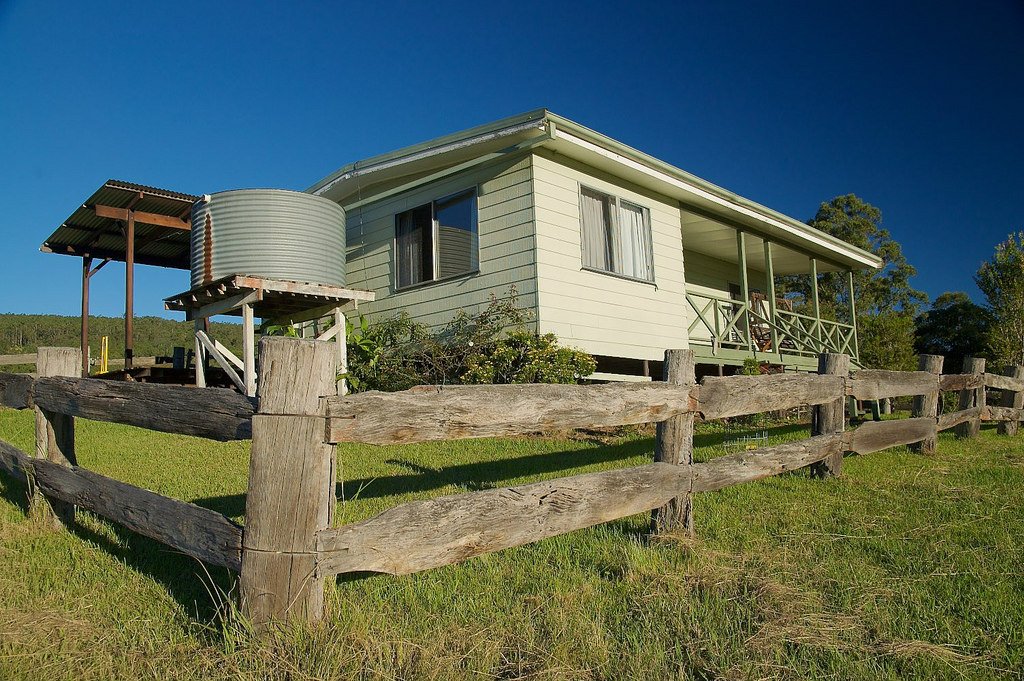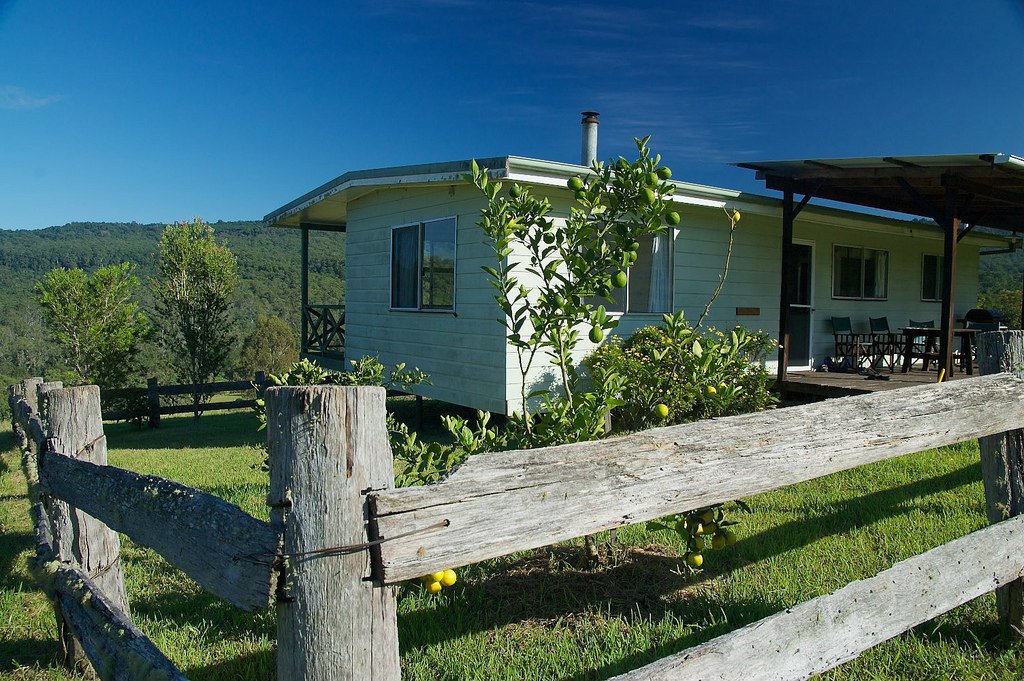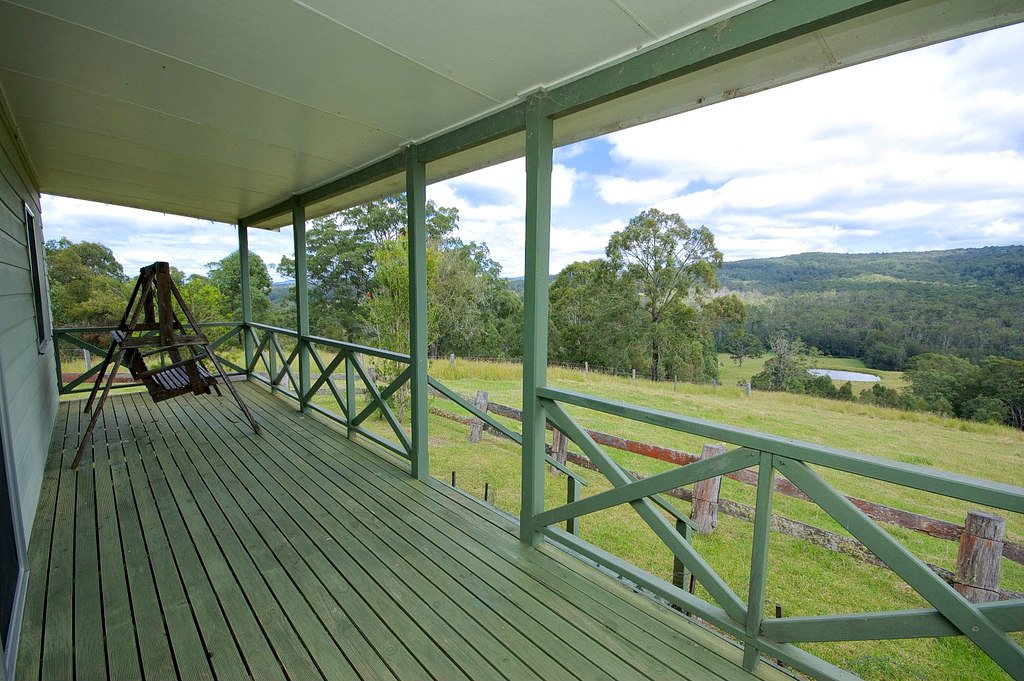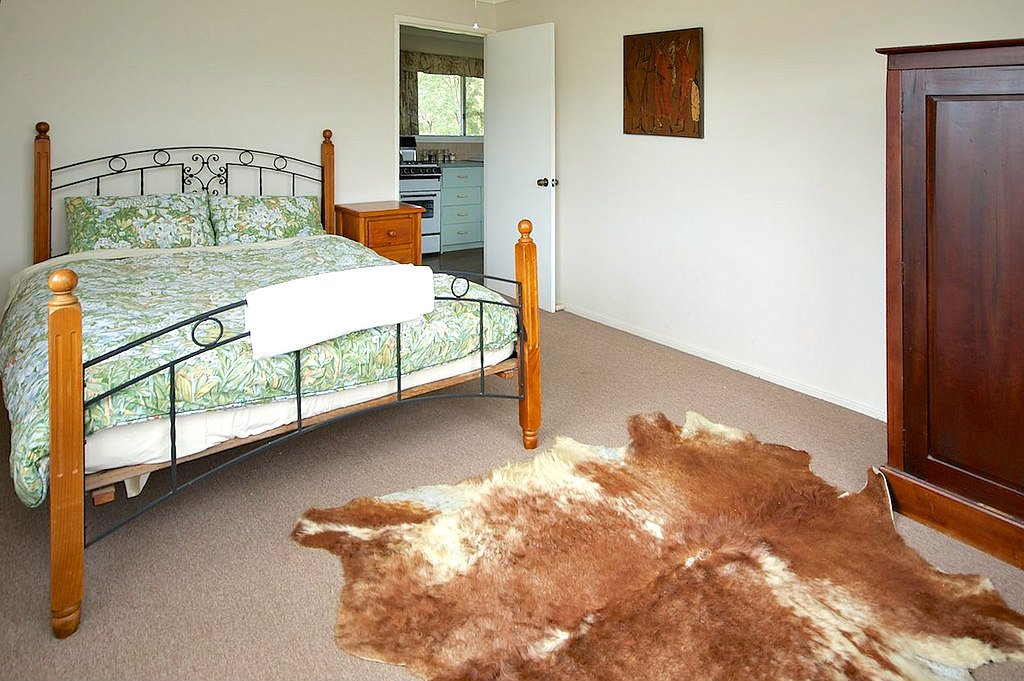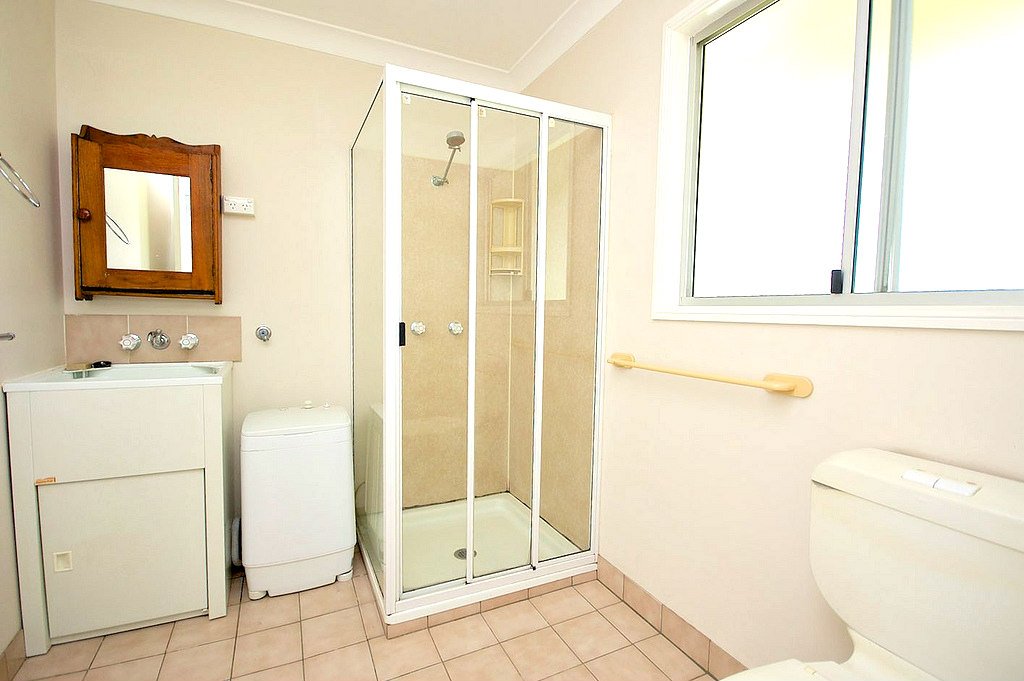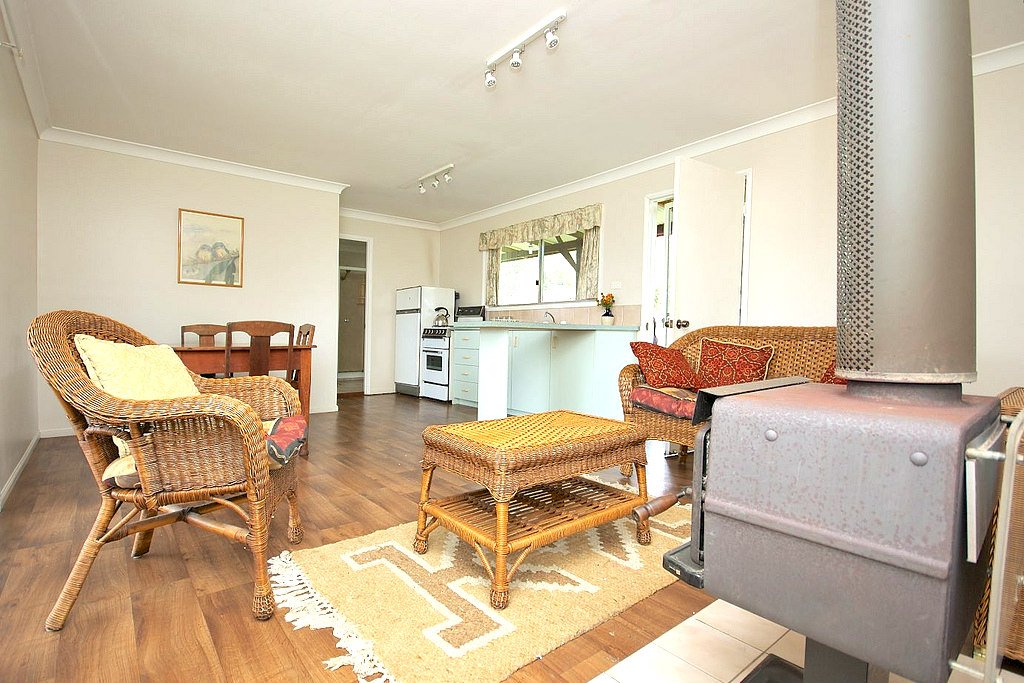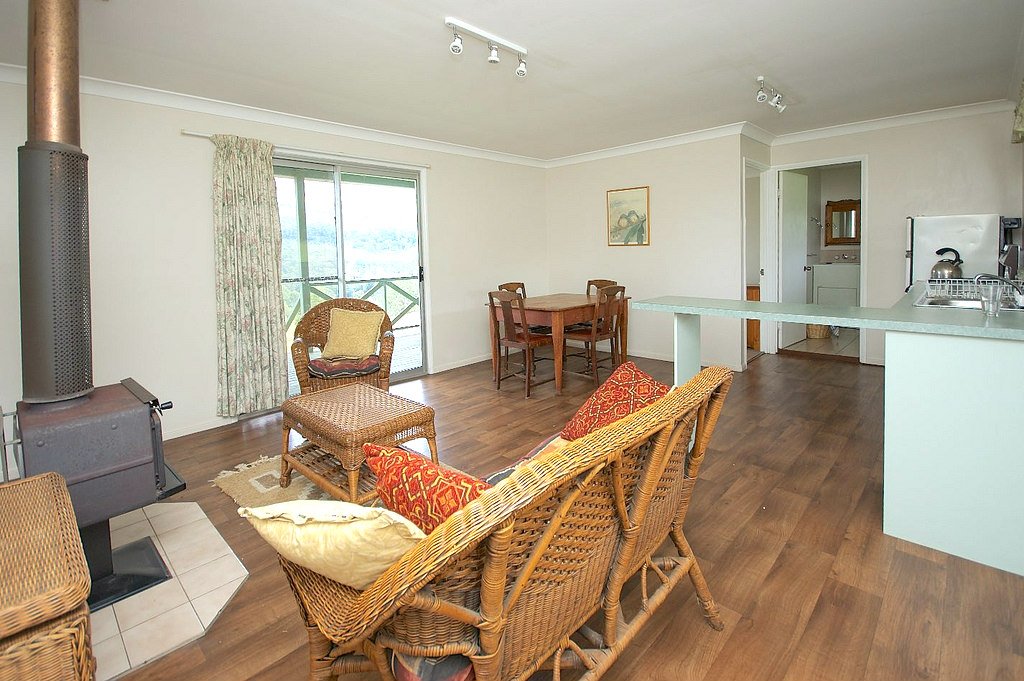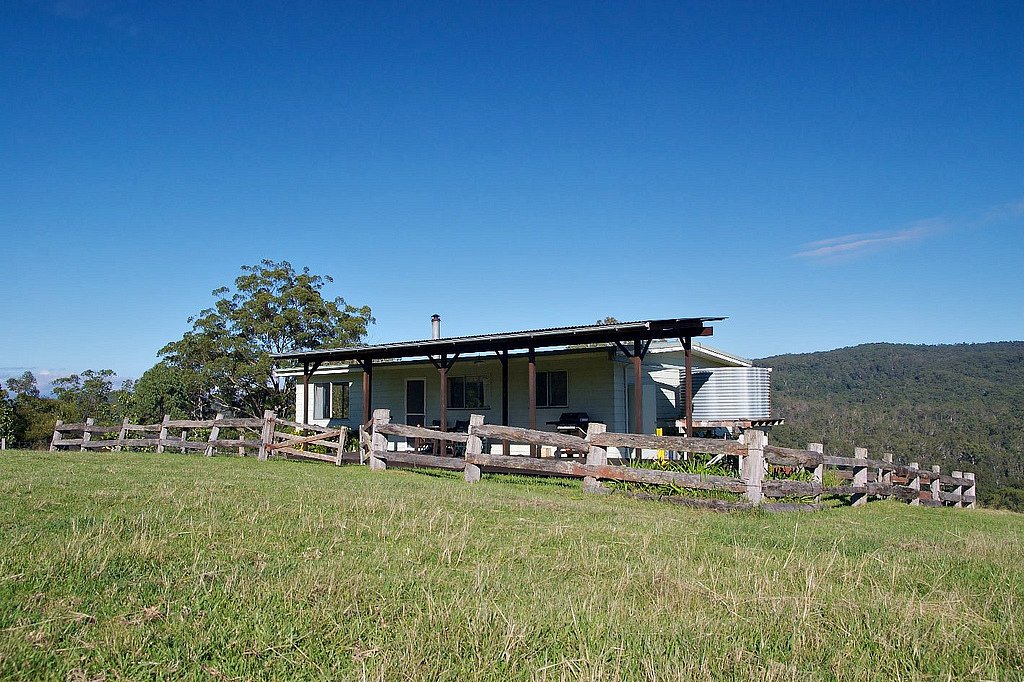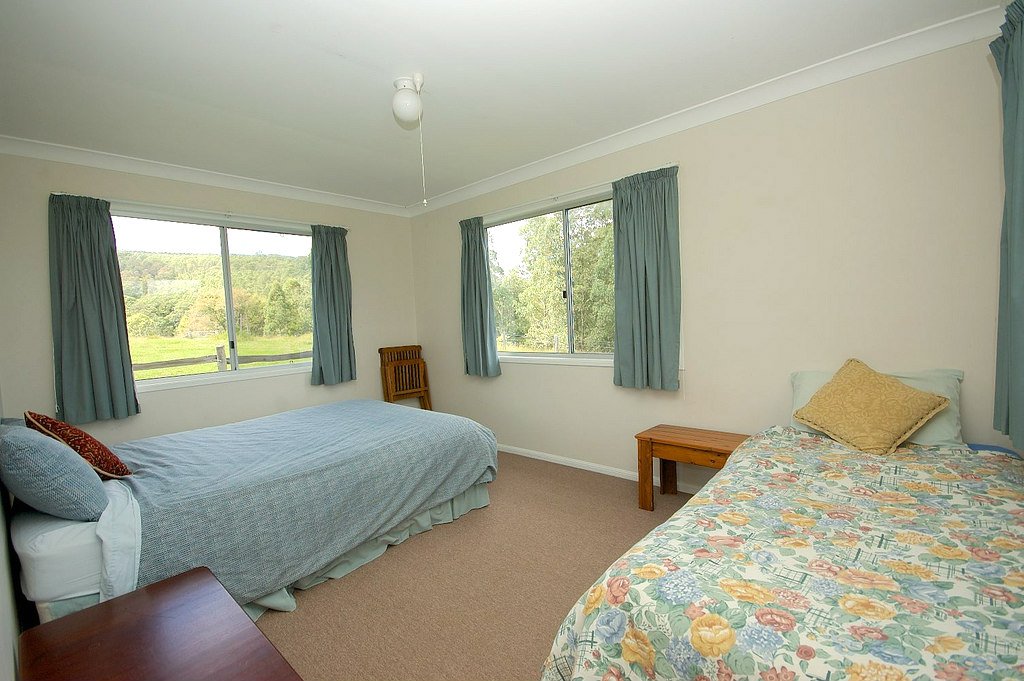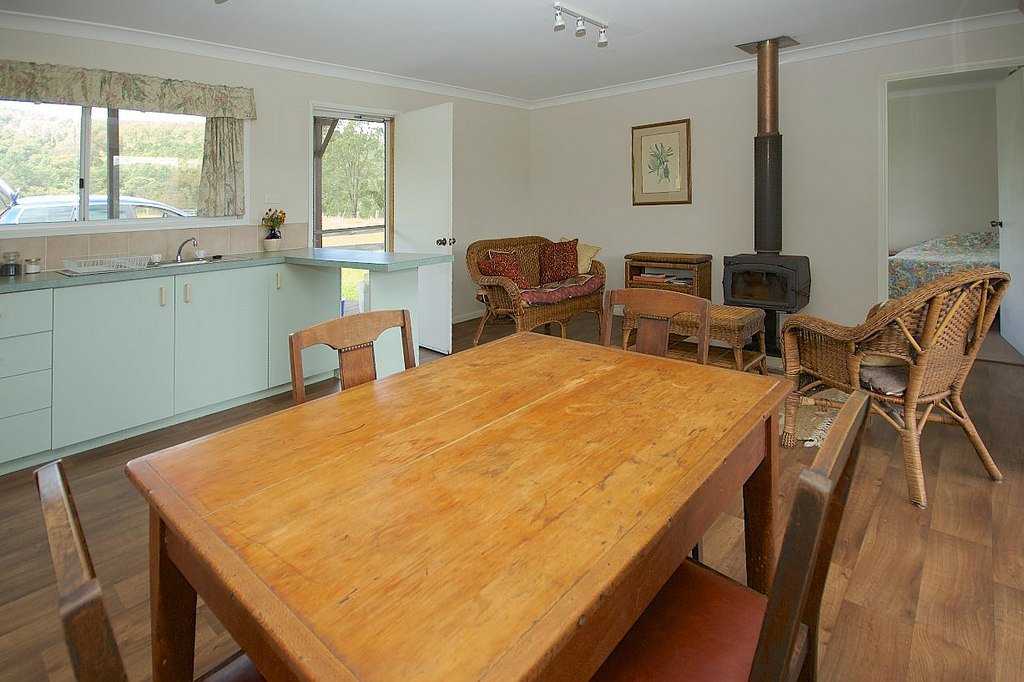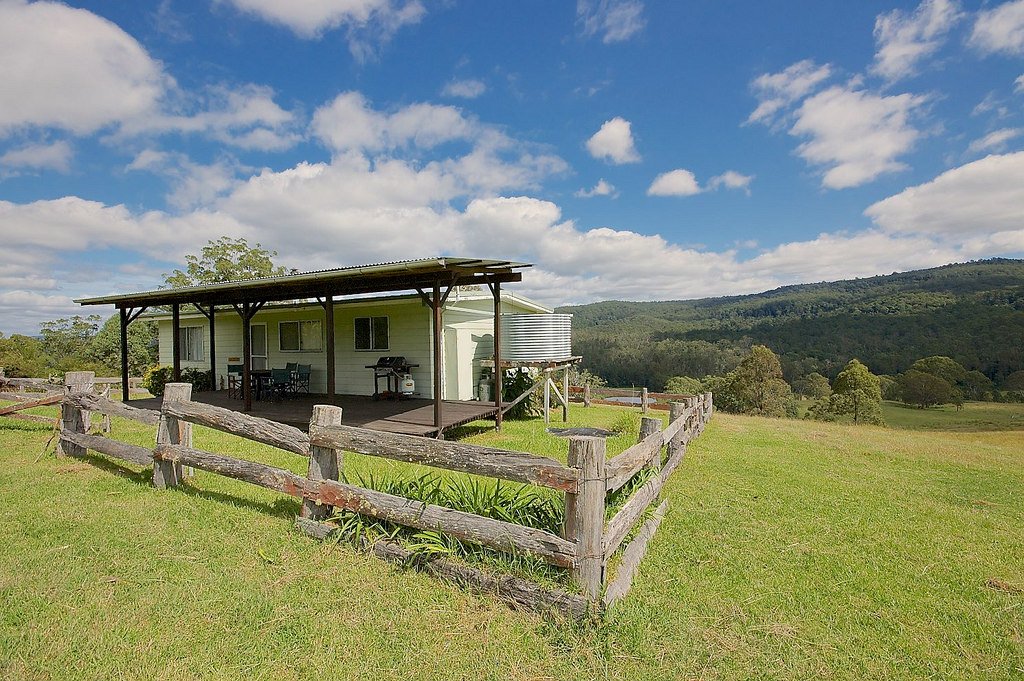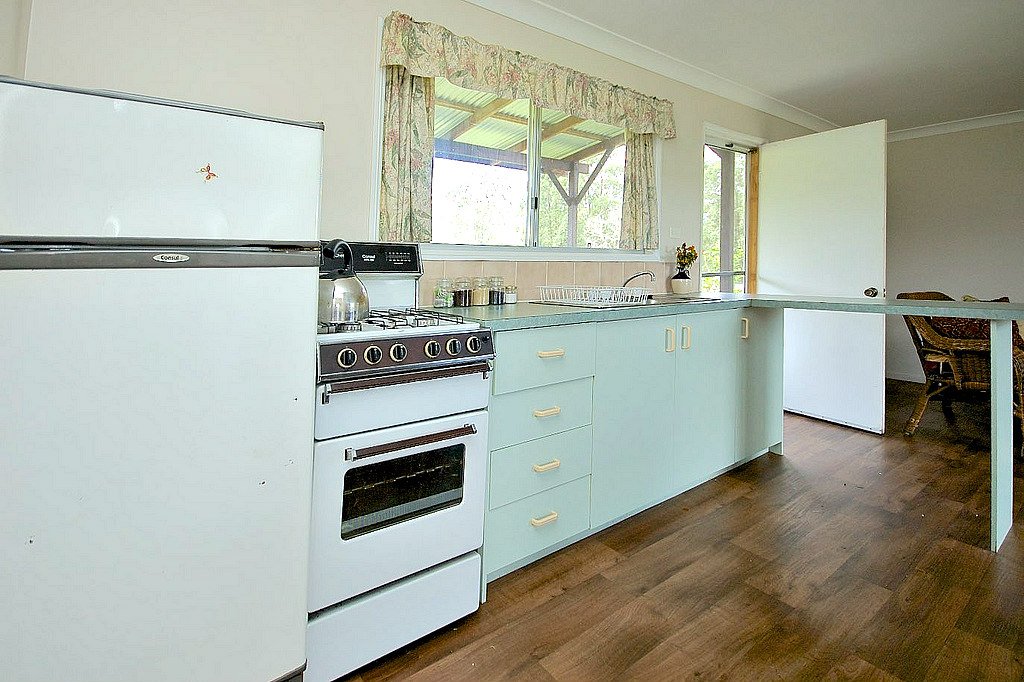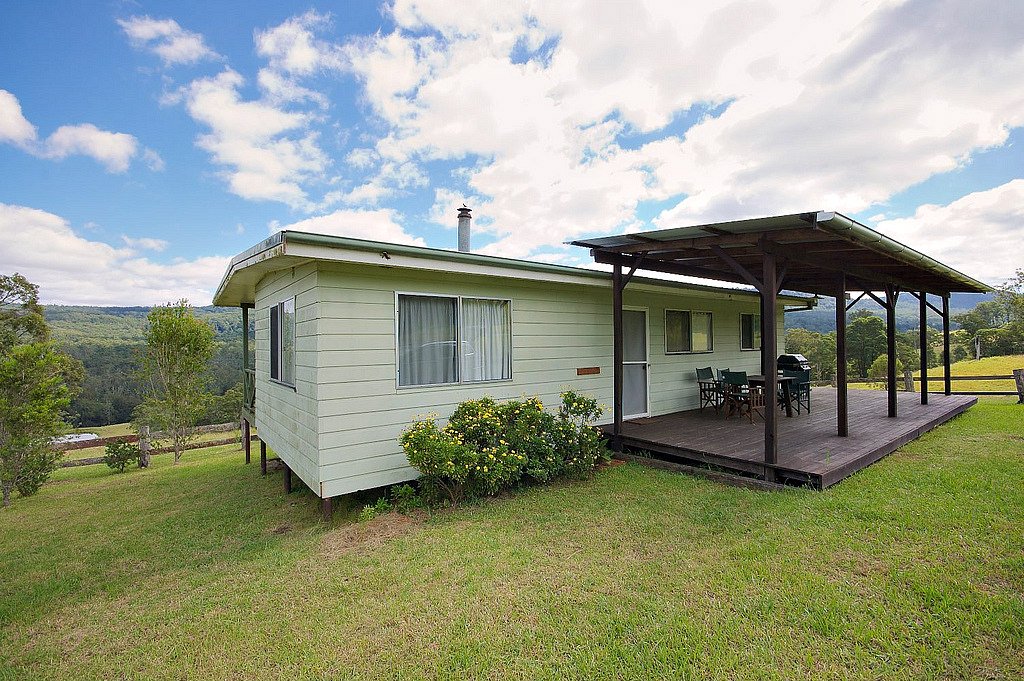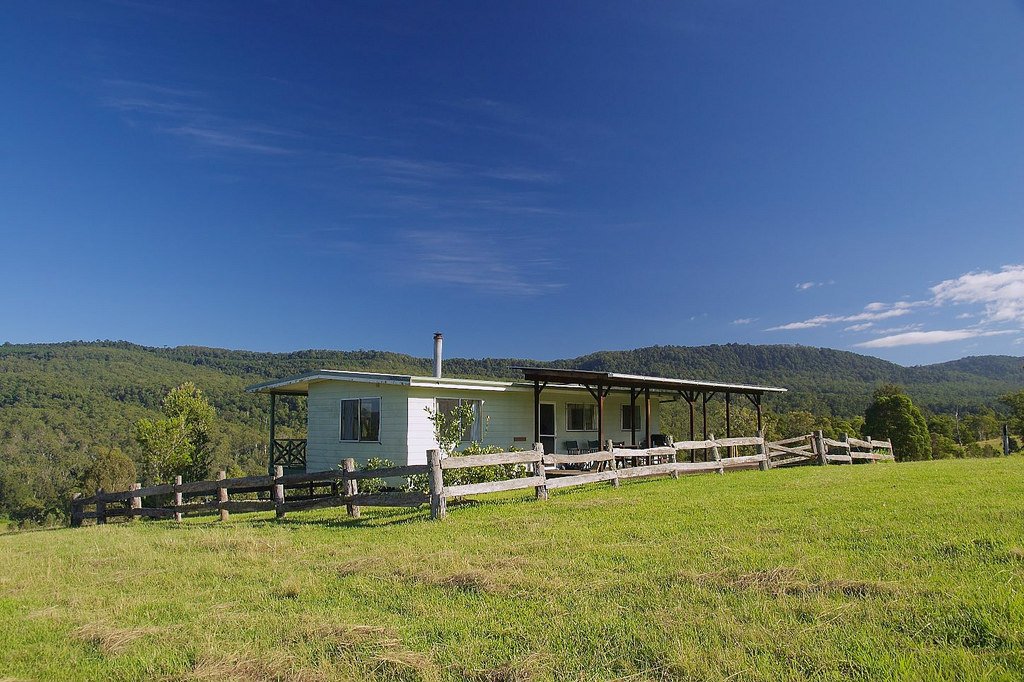 Wallaby Creek Retreat cottage is a comfortable two bedroom house set privately in the grazing pastures on our farm. The two rooms are light and airy looking over the valley, 1 queen room and 1 queen and single. Open verandas allow views over the pastures and valley.
The cottage has a full kitchen, with gas stove and fridge, gas hot water, open plan dining and a comfortable lounge in front of the wood fire heater. Linen and firewood included.
Wallaby Creek is a 500 acre working grazing property run by a family committed to sustainable farming. We've chosen this beautiful private valley to raise our children and farm animals, to live and breathe family farming.
We are located in Northern Rivers NSW, two and a half hours drive from Brisbane, Gold Coast or Byron Bay.
Wallaby Creek Retreat Cottage is perfect for nature lovers, bush walkers, bird watchers, star gazers and . . . silence seekers.
Our guests find the total peace and quiet and privacy of the cottage to be a luxury rare in our modern world. It is perfect for a romantic few days, a break from the hustle and bustle, space for the kids to run unfettered, a quiet honeymoon or anniversary, a special occasion, a writing retreat, some real family time, or just a connection with the natural world in easy comfort.
There really is the option of doing very little at all. A bit of cooking, a cup of tea, a cold beer, sit around the fireplace, watch the wallabies, read a book, sleep in, relax, watch the moon rise . . . On the farm you can sit by the creek, go swimming, have an outdoor fire, visit milking cows and farm animals, go bushwalking further afield or just stay, truly undisturbed, at the cottage.
Families are welcome to arrange to visit to the farm yard in the morning, to watch cow milking, duck feeding and any other action in the menagerie.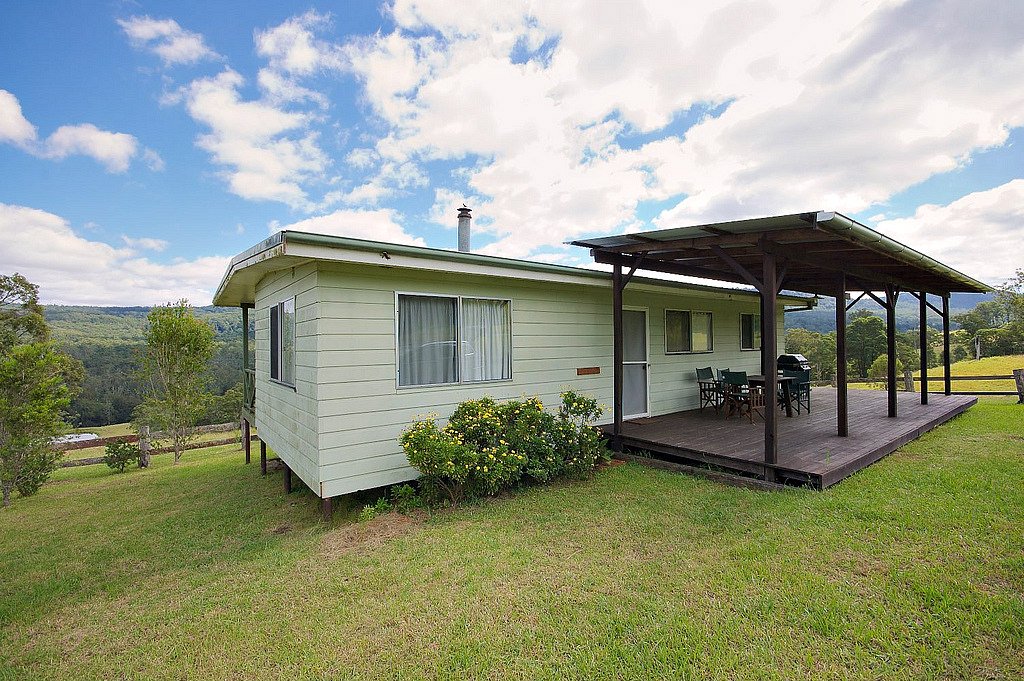 Visit Us
2.5 hr drive Brisbane, Gold Coast, Byron Bay, Toowoomba
Prior bookings required